Windshield Repair | Windshield Replacement | Auto Glass Repair
When you're looking for the best windshield repair & replacement in Phoenix, T&S Auto Glass is here to help!  We offer mobile windshield repair anywhere in the Phoenix Valley for your convenience and at our shop in Chandler, AZ.  If you've got a cracked windshield, chipped windshield, or need any other type of auto glass repair service call our friendly and professional team.
Common phrases used to find out auto glass repair services: windshield repair, windshield replacement, mobile windshield repair, mobile windshield replacement, auto glass repair, broken car window repair, and auto glass replacement.  We are located close to the Chandler neighborhoods: Sunridge Townhomes. Amberwood II, The Islands, Stone Gate Crossing, Womack East, and Dobson Ranch.  We offer our mobile windshield repair in neighborhoods close to Chandler along with the entire Phoenix Valley.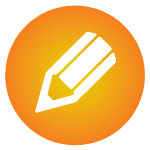 Written Guarantee
Our Specialists Will Always Strive To Help You Save Money And Time!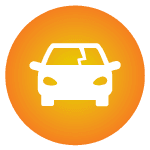 Affordable Prices
Quality Repair & Replacement For Damaged Windshield With Affordable Prices!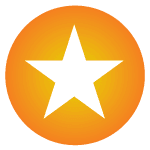 Certified Installers
Well-Trained Professionals To Replace Or Repair Your Windshield For Your Car!
WINDSHIELD & AUTO GLASS

REPAIR & REPLACEMENT

SERVICES WE PROVIDE
Windshield Repair & Replacement
T&S Auto Glass is a windshield repair and auto glass company is located in Chandler, Arizona. At T&S we pride ourselves on quality and we only use the highest grade materials available for all of our auto glass repair jobs. T&S Auto Glass serves the entire Phoenix Valley with all auto glass needs including windshield replacement and auto glass repair quotes.  We proudly serve all of the cities in the valley including: Phoenix, Mesa, Chandler, Gilbert, Scottsdale, Queen Creek and more!
If you have a damaged windshield you are putting yourself at risk everyday you don't take care of  the damage and allow it to progress. Don't wait for that small chip to progress into a crack that spider webs across your windshield that severely limits your visibility. Fixing any damage to your windshield as soon as it happens is important in order to keep yourself as safe as possible on the road. Do I Need Auto Glass Repair or Auto Glass Replacement?
Driving with impaired vision exponentially increases the risk of suffering an accident, possibly hurting yourself and/or others. T&S Auto Glass windshield chip repair stops the chip from growing any further and eliminates the chip itself. It only takes about 30 minutes and is much cheaper than replacing your entire windshield. Also, if you need auto body work done to your vehicle visit our sister site T&S Body Works.
Read more about Windshield Replacement Services or Schedule Windshield Repair Services
Auto Glass Repair & Replacement
T&S Auto Glass's auto glass repair services include removal of the broken or cracked glass, installation of new auto glass (if replacement is warranted) specifically designed for your automobile's make and model, and we guarantee your satisfaction. This auto glass service includes all of the modern features installed as part of windshields, including rain sensors, antennas, forward collision sensors, lane departure sensors, and all high tech vehicle features that are part of, or are mounted on your vehicle's windshield.
We also have a mobile auto glass repair service that will drive to your home or business at your convenience to do the job. Our trained technicians will assess the damage to the auto glass and determine if the crack or chip is repairable or if your windshield needs replacing. If safety or visibility is an issue based on the location and severity of the damage, a replacement may be required. See our guide "Do I need auto glass repair or auto glass replacement?".
We can repair or replace auto glass on all type of vehicles including, cars, trucks, vans, commercial vehicles, sports cars, exotics and classics. We have had a long standing relationship with local dealerships and welcome fleet service vehicles as well. Our auto glass repair service include: Windshield repair, front door glass repair, read door glass, side mirror glass repair, quarter door glass, and back window glass repair.
Read more about Auto Glass Replacement Services or Schedule Auto Glass Repair Services
Mobile Windshield Repair & Replacement
Windshield cracks and chips don't check your schedule before breaking your auto glass.  We make it simple, quick, and affordable to get your windshield repaired on the move with our mobile windshield repair service.  Call to schedule what type of repair service you need and we will meet you at your office, home, or anywhere that fits your needs.  You'll get the same exceptional windshield repair service you'd receive at our shop while you stay busy with your day!
Robert T – Tempe. AZ
"They make it impossible for me to even consider using another company. Simply the best."
Andrew T – Chandler. AZ
"Unfortunately, I have had reason to use the services of T&S several times. They are always friendly and professional and insurance companies seem happy to work with them. Most importantly, their work is top notch. Some of the repairs they have made did not seem possible. I highly recommend them."
Dave D – Scottsdale, AZ
"T&S did an excellent job on my car. Install was fast and very clean. I have had companies replace windshields previously, and they leave the car a mess. No need to clean up after them. I would highly recommend them."
J O – Tempe, AZ
"Phenomenal, top-notch at-your-home or place of business service. Repaired my wife's car's windshield in record time. Opted for them again when my own windshield cracked. Installer finished in record time . . . but I soon discovered he had broken my rear-view mirror. Very upset when I found out he had tried to secure it inside the mount using double-sided sticky tape . . . and when he told me that this was a "trick of the trade." Guess he didn't know I used to be an automotive engineer/mechanic. So I spoke directly to Stuart (one of the owners) who is the HEIGHTH of professionalism; he ended up getting me a completely new mirror and driving out to install it personally. Still in shock over that–how many bosses take that kind of trouble these days? Everthing was fixed to my satisfaction. I cannot comment enough on Stuart's professionalism and his going out of his way to help me and "make it right." Please give him all of your auto glass business!!!!!"
Jazmyn J – Phoenix, AZ
"So, this jerk breaks into my car through a rear window. I was not in the best mood when I called T&S but Nancy, the glass lady, was super fantastic. Marshall came out earlier than expected and had a new window installed and working properly in 40 minutes. He even cleaned the broken glass in and around my car. These are top notch folks and I highly recommend them!"
Terri M. – Chandler, AZ
"I was very happy with the service provided by T & S Glass. Marshall came out yesterday and replaced my cracked windshield. He was very professional, knowledgable and very personable. I will definitely use them again in a heart beat!"
Austin C – Phoenix, AZ
"They had a slight issue with my glass fitting and had to come out a few times til they got the right piece. This was no fault of their own, as it was a distributor issue. On the last visit Monte their customer rep came out with the technician to ensure the glass for and to give me some FaceTime. This says volumes about their business. This is truly a top notch company with customer satisfaction their number one concern. Hopefully I'll never have to replace another window, but if I do T and S are my first call. Thanks guys!"
Gregory D – Scottsdale, AZ
"Just moved to Arizona and learned about road hazards and flying metal shards. My windsheild was trashed and State Farm referred me to T and S. JJ W. was on time, upbeat and prepared with the replacement glass. He performed the replacement at my home which could not have been more convenient. JJ worked quickly and cleanly. I only hope that my future encounters with Arizona merchants are as pleasant."
Cyndi P – Avondale, AZ
"I was more than impressed with not only this business but J.J.! He was professional, on time, energetic and very enthused to help out. I don't remember the last time I had customer service this great. I would recommend this specific location to anyone. Even the office ladies were very helpful!! Thank you to a wonderful stress free experience."
Mike B – Cave Creek, AZ
"Just like the other reviews, J.J. was my technician and was Great!! He could not have been more professional, knowledgeable or personable!!  They were on time, explained what he was doing and gave me a mini lesson on windshield replacement while he worked, even though he was just filling a chip!"
Jill W – Phoenix, AZ
"My husband and I are new to AZ and we had our first (of what I'm sure will be many) cracked windshield. Our insurance agent recommended T&S Glass. The great experience started with Monte and we worked with the team to get an appointment set up. I drive quite a bit for my job and T&S was great with working with my schedule. J.J. was the specialist who handled the replacement. J.J. was prompt, courteous and efficient with his work. I have a brand new windshield and you would never be able to tell by looking at it as the repair was flawless. T&S has new lifelong customers – we will never use another service."
Kacie W – Mesa, AZ
"I appreciated the quick timeline from the day I called T&S to when JJ came to my place of work to fix my windshield while I was in the office. He called before he showed up and was professional and friendly. I'm very pleased with the service, and my new windshield!"
Schedule Windshield Repair, Replacement & Auto Glass Services
To schedule an appointment for Windshield or Auto Glass Services anywhere in the Phoenix Valley.  We offer service at our shop in Chandler, and mobile auto glass repair services in the surrounding cities of Phoenix, Mesa, Gilbert, Scottsdale, Tempe, and more!  Contact us today or give us a call at (480) 345-8990 and we will be happy schedule your windshield or auto glass repair service in a fast and friendly fashion.