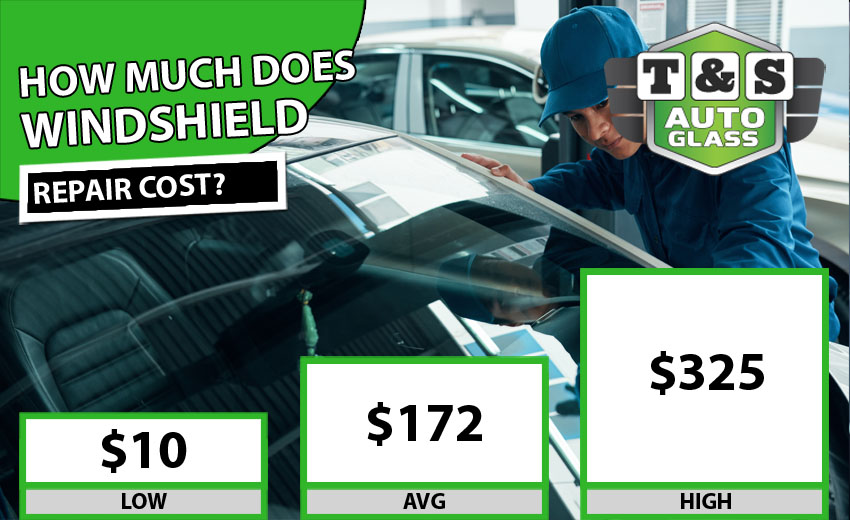 How Much Does Windshield Repair & Replacement Cost? Windshield repair & replacement costs about $172 for windshield repair & replacement with average prices of windshield repair & replacement ranging from $20 for windshield repair & replacement to $325 for windshield repair & replacement in the US for 2020, according to Carsdirect.com.
The National Windshield Repair Association reports that the average cost for a windshield replacement is around $350, while average windshield repair may cost about $99—and these costs will differ based on the damage.
Most people don't know that insurance companies in Arizona actually offer auto glass insurance. Your windshield can be replaced entirely for free. T&S Auto Glass works very closely with most auto insurance companies and can help assist in making your auto glass claim.
Will My Insurance Cover The Cost Of My Windshield Repair Or Replacement?
A lot of vehicle owners don't know that in a lot of cases their insurance company covers some or all of the cost for repair or replacement. T&S Auto Glass works with virtually all major car insurance companies.  We help you submit your claim for windshield repair or windshield replacement.
See your options below: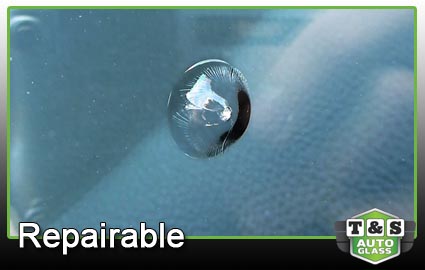 1. The Windshield Is Repairable
In most cases, your insurance company will pay for windshield chips to be repaired.   This means you could schedule mobile windshield repair and kick back at home or keep focused at the office while your damage is repaired at little or no cost!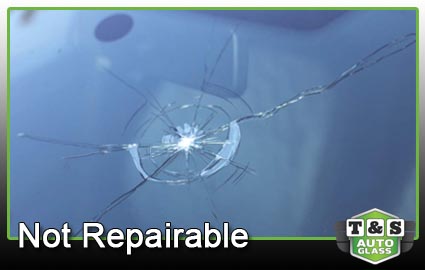 2. The Windshield Needs Replacing
If you've got insurance it will usually cover some if not all of the cost to replace your windshield.  It's necessary to replace them if there is a crack or severe enough damage that repair isn't possible.  How much you'll pay depends on if you have a deductible, your policy, and the state your vehicle is insured in.
Will I Have To Pay Any Additional Costs To Have My Windshield Repaired Or Replaced?
Some insurance companies will charge a deductible depending on how much damage and what type of vehicle you own. You are responsible for any amount that your insurance doesn't cover.
Windshield Replacement & Repair Costs: Paying out of Pocket
If you choose to pay for your auto glass repair out of pocket because you don't have auto glass coverage, you will be responsible for the windshield replacement costs.
How Much Do Windshields Cost?
The average windshield replacement cost is $590. Windshield replacement cost ranged from $180 to $1,000 in 2018-2019.
Rare windshields or those that need to be custom made for a classic, vintage, or collectible vehicles do cost more.
How much of that you pay, if any, depends on your insurance and state you live in.  Some states, like Arizona, have requirements for auto insurance companies to cover the cost of windshield replacement.  People in other states can opt for additional coverage for windshields and pay a slightly higher monthly premium.  This helps avoid having to pay the deductible should they need a windshield replacement.
What Factors Affect The Cost Of A New Windshield?
Several factors affect the cost of a new windshield. The most influential factor in the cost of a replacement windshield is the type of vehicle.
Dealer Only Replacements
Some types of windshields are only available through the dealerships. This is common among luxury vehicles especially. If you own a BMW, Lexus, or a Mercedes the replacement glass is most likely going to have to be ordered from the dealership.
Amount Of Labor Required
Newer vehicles are being equipped with some great technology that makes driving safer. Some of these technologies like lane departure warnings, brake assist technologies, rain sensors, wiper park area, and condensation sensors are installed on the windshield.
These sensors many times are not made to be removed and simply come attached to a replacement windshield. The cost of the sensors is part of what can make the price of a windshield go from around a couple hundred dollars to a considerably higher price.
Vehicles that are older than about 2007 didn't have these type of sensors or some of the newer technologies and are generally less costly to replace. Vehicles that were produced starting in 2008 and those that are newer may have a wide variety of technology installed, and they are required for the vehicle to run properly.
Aftermarket vs. OEM Replacements
Another big factor when replacing anything on a vehicle, including the windshield, is if you are buying Original Equipment Manufacturer parts. While this is not optional for people with some luxury and performance models, it is an option for most passenger vehicles.
OEM Replacements are certified by the DOT to conform to industry standards and are nearly indistinguishable from the windshields installed at the factories.
Aftermarket windshields are less expensive than the dealership by several hundreds of dollars. These glass companies do not have contracts with auto manufacturers and can be different than the OEM windshields. Things like the thickness of the glass, types of sensors, or tint level can vary when using aftermarket glass.
This work takes the technicians extra time, so it costs a little more. Convertible vehicles also require more time to replace windshields as their mounting is different than regular vehicles.
Get A Free Auto Glass Replacement Or Repair Quote In Arizona
Arizona and some other states offer "no deductible windshield replacement" which means you could get your windshield replaced for free. Furthermore, it is illegal to drive with a cracked windshield in Arizona, so getting your windshield replaced for free can actually save you money versus getting a cracked windshield ticket.
Visit our website
Fill out our contact form with your details or
Give us a call with your details
Receive a free replacement or repair quote
Schedule Windshield Repair & Replacement With T&S Auto Glass
It's quick and easy to schedule windshield repair and replacement.  Call to schedule a time to visit our shop in Chandler or have us come to you with our mobile, cheap windshield repair and replacement service.  T&S Auto Glass accepts all major credit cards, insurance draft, checks, and money orders.
Have additional questions about windshield repair or replacement costs in Arizona? Give us a call today to discuss your details. T&S Auto Glass offers windshield repair, windshield replacement, auto glass repair, auto glass replacement, mobile glass and mobile services in Chandler, Arizona.