Windshield Chip Repair Costs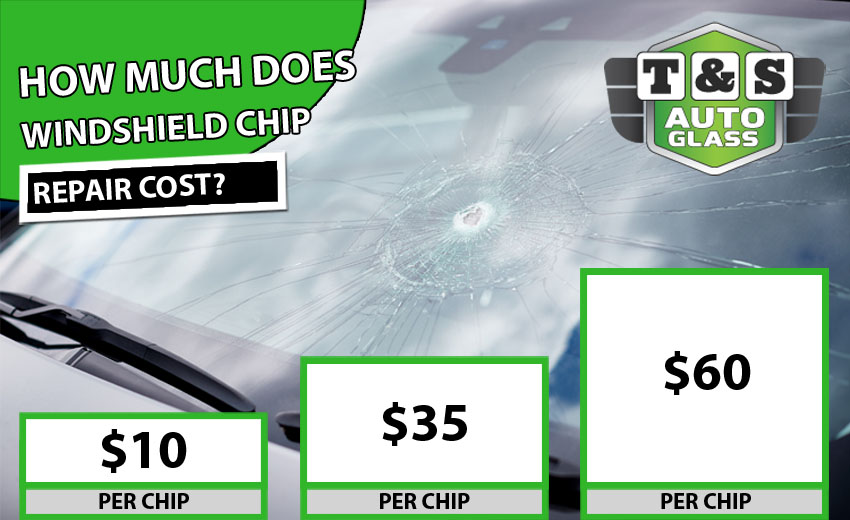 The average windshield chip repair cost is $35 with the average cost to fix a chipped windshield or window ranging from $10 to $60 in 2023, according to costhelper.com. Your estimated price depends on the type of chip and its location. The service technician comes to your vehicle, and typically charges a little more than in-shop work; plus $10-$25 for each additional chip.
Angie'sList says some customers are paying upwards of $70 to $238 to repair a windshield chip.
According to AxleAddict, windshield chip repair costs about $65 to reduce the likelihood of the chip turning into a crack.
A chipped windshield can happen so fast you do not always see it at first.
Repairing a Chipped Vehicle Windshield
Debris and dust are removed from your chipped windshield by either cleaning or drilling. Once a smooth line is created, a resin is injected, cured, and buffed to restore your vehicle's glass to a clean, transparent appearance. It's usually a good idea to leave your repair to professionals for quick, budget-friendly service.
Do I Repair or Replace my Chipped Windshield?
Chipped windshields of all sizes and shapes can easily be repaired. Chips in the shape of horseshoes, craters, and stars can definitely be repaired if they are not too wide. The location of the chip and timespan from when the chip occurred, are important factors in deciding whether or not your chip needs to be repaired or your entire windshield replaced.
Cracks that expands past three inches usually require you to replace the windshield. Windshield replacement is also advisable for windshields with chips that obscure your line of sight. It's best to address a chipped windshield once it occurs. Over time, dirt and dust will build up in a chip, making it harder to repair.
Advantages of Windshield Chip Repair
If our experts determine your windshield chip can be repaired, it can save you a lot of money from an expensive windshield replacement.
Repairing your auto windshield chip is convenient. Most repairs from glass repair companies can usually be made in under an hour, and your vehicle insurance or warranty provider will often cover the cost and waive the deductible.
Repairing your vehicle's windshield chip is more affordable in comparison to the cost of replacing the entire windshield. Repairing your auto windshield also helps protect the environment. Damaged windshields often end up in overfilled landfills.
T&S Auto Glass Offers Windshield Chip Repair in Chandler